August Bank Holiday
Save 10% on everything this Bank Holiday Weekend (until midnight on Monday 29th August) using discount code 5AV310 at checkout. Offer excludes sale items.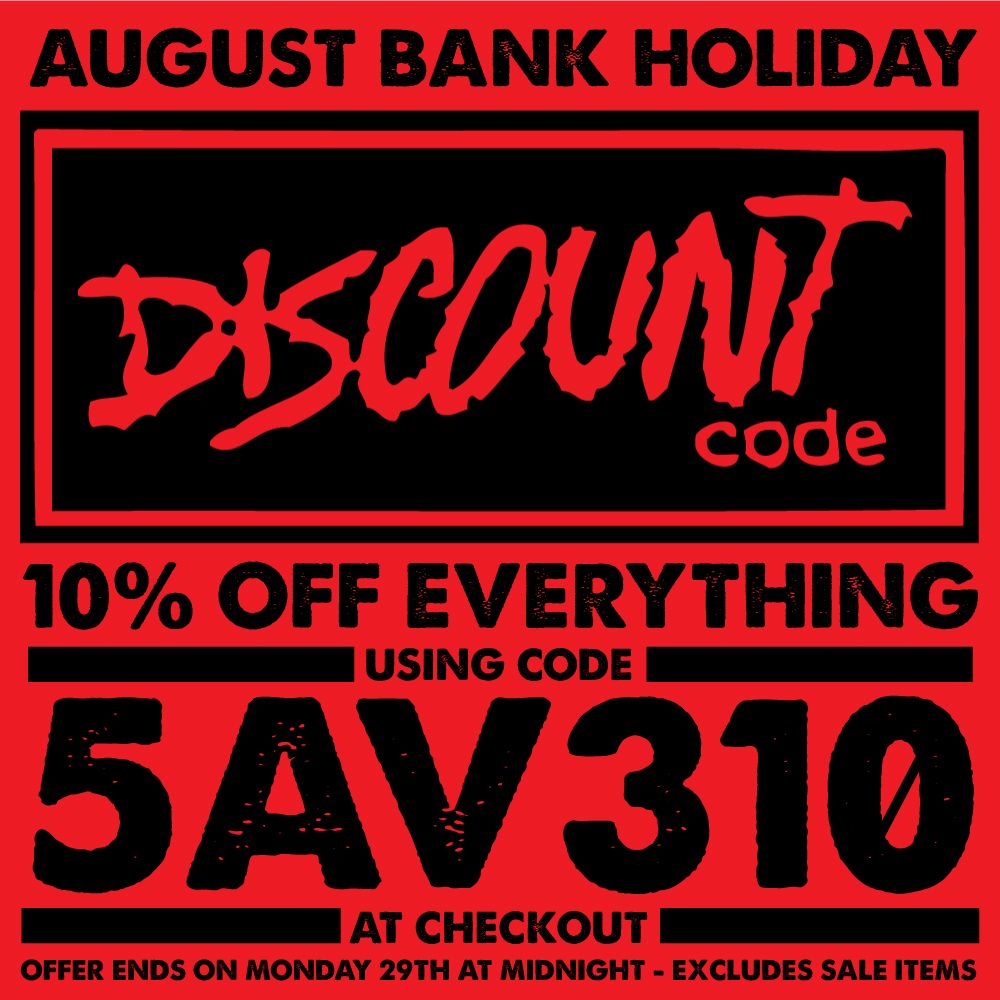 Posted by SeanHHHQ, at 11:34 on Sat 27 August 2016.
Easter Dizzy - HH3GG15
This Easter weekend get 15% off all Hardcore Hobbies Brand products using code HH3GG15 at checkout! Offer valid until midnight on Monday 28th March.
Get your bank holiday weekend browse on HERE, click add to cart, pop in the code at checkout to get your discount. We'll deliver your goodies to your door. Happy days.

Posted by SeanHHHQ, at 02:10 on Sat 26 March 2016.
*Spring Flash Sale*

To celebrate our 'Discount Code' box, get 25% off all clothing* using discount code 'SPRING16' at checkout.
*offer valid until midnight on Sunday 20th March. Excludes sale items.
Posted by SeanHHHQ, at 04:10 on Sat 19 March 2016.