Shop Blog
New In Our Stairway Gallery
Now on the Hardcore Hobbies Stairway Gallery we have framed photo prints by featured photographer Paul Jackson.

Come in and give 'em a look. Images at very reasonable prices.

Paul will be donating part of the profits to Grind For Life Org.

Nice one!

Posted by SeanHHHQ, at 12:32 on Fri 21 November 2014.
Joe Embrey For Bicycle Union
HH team rider Joe Embrey is now on the Bicycle Union Team! Check out his welcome edit here....

Posted by SeanHHHQ, at 03:41 on Thu 13 November 2014.
Joey's 2014 End Of Year Edit
It's that time of year again!!! Here's Joey Gough's end of 2014 Edit, another great year (pretty much) done 'n' Dusted!
http://www.pinkbike.com/video/381648/
Posted by Sean, at 01:49 on Fri 10 October 2014.
Etnies BMX shoe wear test edit!
Etnies invited ten riders from BMX shop teams around the UK to visit the 4Down Park facility in Hastings to test out the new Chase Hawk Marana and Aaron Ross Rap CM shoe. This edit features our team rider and food captain Joe Embrey.. enjoy!


Posted by Shozo, at 03:44 on Thu 9 October 2014.
Milk Skateboards -DC Embassy "Lost Clips"
Here's the Milk boys featuring our very own Harley Miller throwing shapes at the DC Embassy! These lads are currently out in Berlin! Looking forward to seeing more of this kind of shiz!

More Skateboarding Videos
Posted by SeanHHHQ, at 11:12 on Wed 24 September 2014.
Simple Bike Co. UK Distributors!!!


Hardcore Hobbies are very proud to announce that we are now distributing Simple Bike Co. in the UK!

We've had ties with this exceptional brand for many years now, Shozo Tanaka (Hardcore Hobbies shop manager) has been on the Simple flow team since 2009, after taking part in demos at the Roskilde Festival with his brother Shoji Tanaka (Simple Pro Team Japan). Also part of the Simple Family, we have Hardcore Hobbies team rider James Reynolds, can't wait to get our hands on his signature J.R stem!
As retailers of Simple Bike Co over the years we are very excited to be offering distribution of this fantastic brand throughout the UK, at Hardcore Hobbies we don't do things by halves, expect big things!

All trade enquires contact trade@hardcorehobbieshq.com or give us a call on 01284 717100

Stock expected early October!

Cheers, 'Keep It Simple'
Posted by Jay, at 04:43 on Mon 8 September 2014.
Volume Bikes/ Markit Denim/ Demolition Parts 'Tea And Biscuits 2' Tour
On Tuesday we had the 'Tea and biscuits 2' tour come to the shop to hangout, do a signing for the kids and of course.. have a cuppa or 2..not forgetting the biscuits.
Here are some photos taken by Steve Bancroft from the day.


Kris Fox and Mike Mastroni enjoying a nice Yorkshire Tea.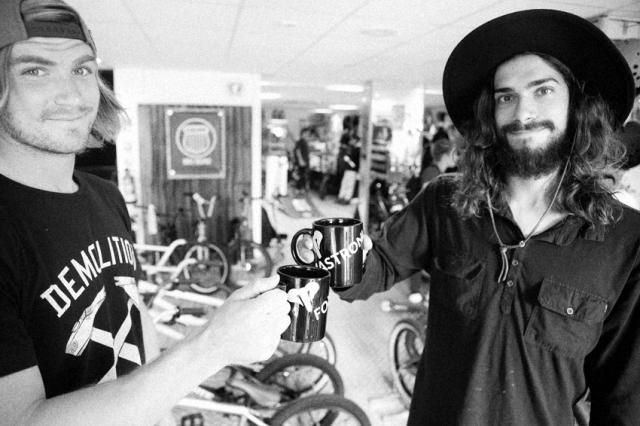 Rob Wise with his cuppa and biscuit in-between signing.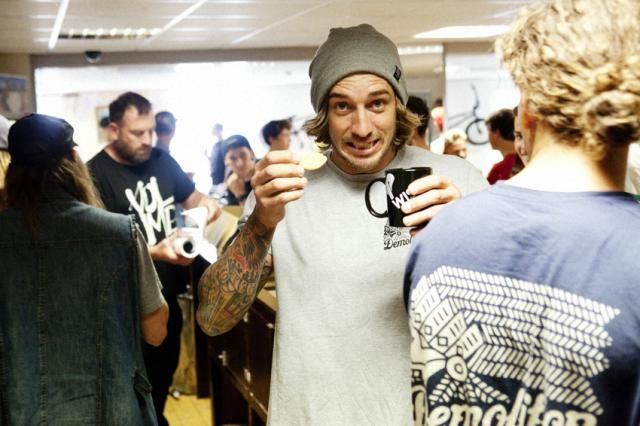 Kris Fox with his cuppa and his signature fox biscuits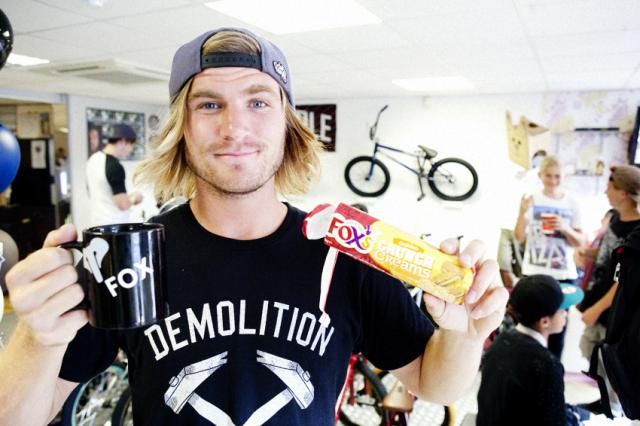 Broc Raiford with his cuppa! Everyone had their own named mugs!





Probably clearing up after the kids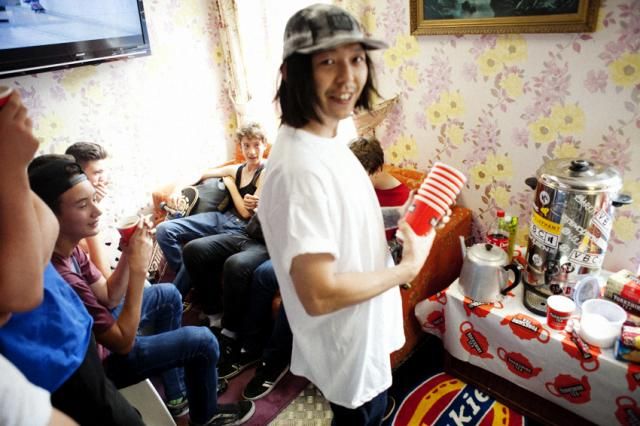 A lot of Tea was drunk that day!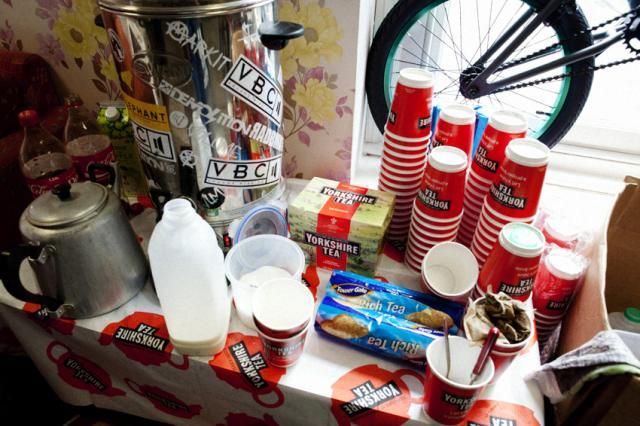 Some photo's from the signing! Everyone was super stoked to get their stuff signed (Team rider Connor Phimister right at the front of the queue to get his)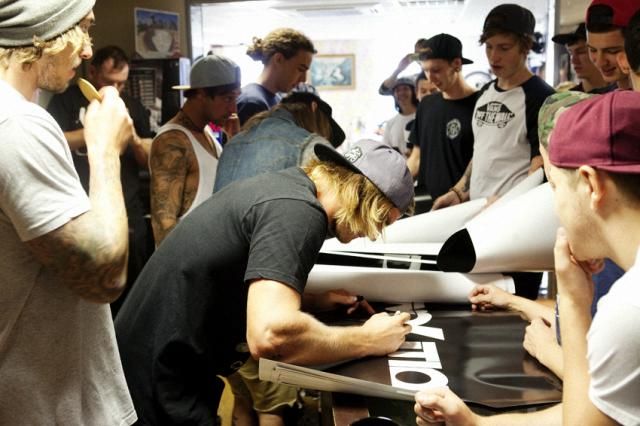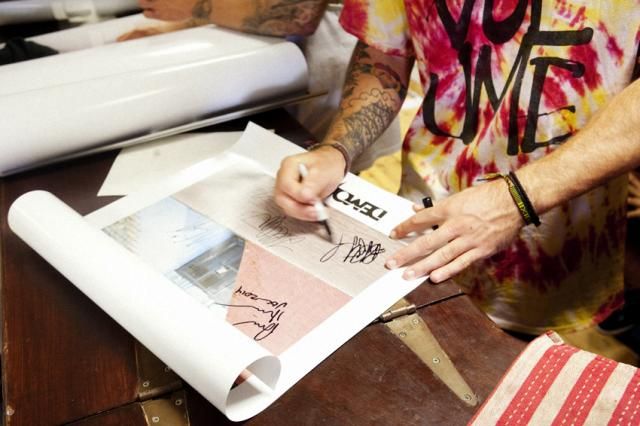 Later on after the meet and greet the guys proceeded to ride Burys new outdoor concrete park! They deffo shut the place down.. crazy lines went down on the rail like Broc Raiford with his oppo T-hang to bars out, casual crank slide up the rail, Rob Wise with his smith up the ledge to manual round to 180 double pegs on the rail to 180 out, Jordan Aleppo (possibly the filthiest bmxer in history) with his up rail to noser in to the bowl, even witnessed Banas with a sick over double peg down the rail ..and OMG Kris Fox in the bowl.. I don't think I've ever seen a rider go that fast and high in my life!

Here's some sick photos from the session.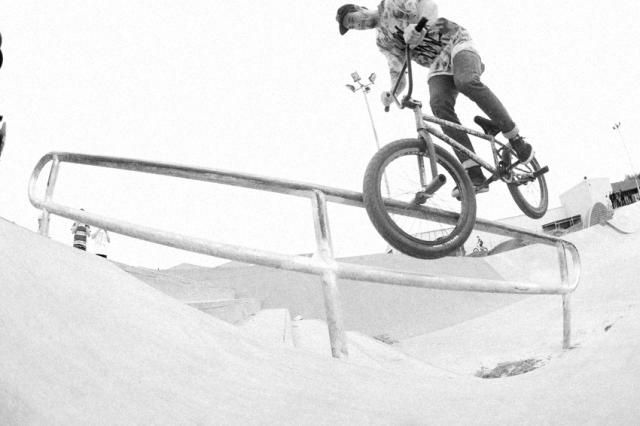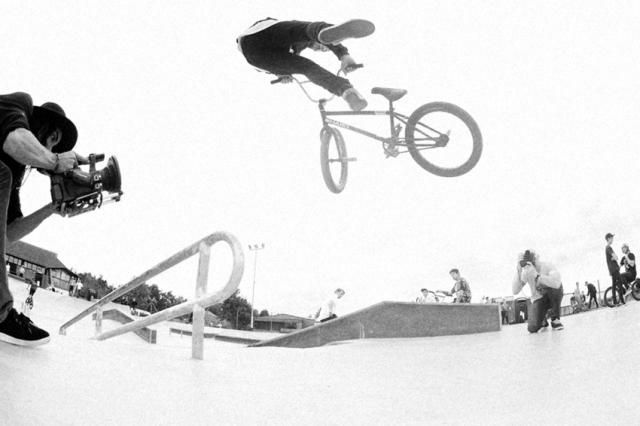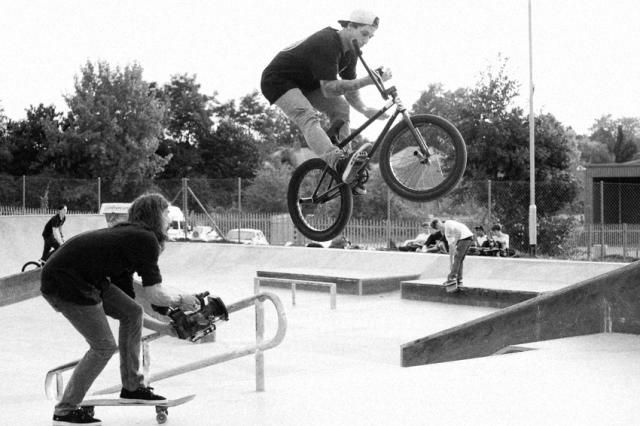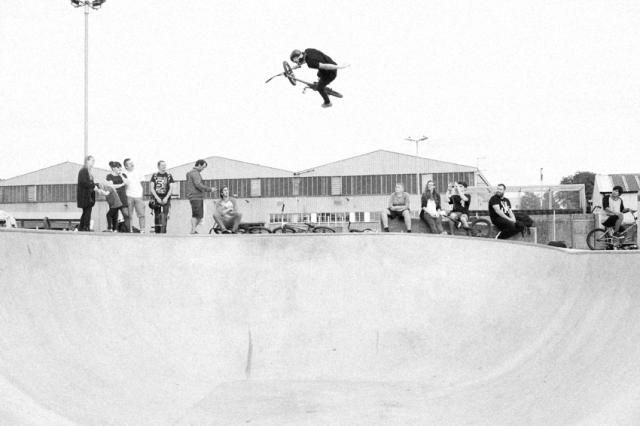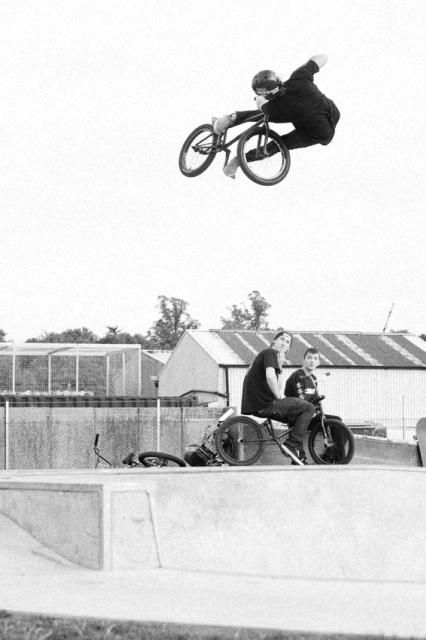 Big Shout out to Steve and russell @Elephant Distro for bringing this amazing trip to our shop and park! Big Thank you to the riders Kris Fox, Rob Wise, Broc Raiford, Drew Hosselton, Mike Mastroni, Vinnie Mayne, Micheal Jordan, Jordan Aleppo
Posted by Shozo, at 02:51 on Thu 4 September 2014.